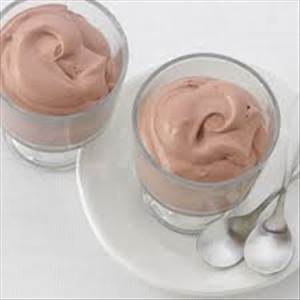 Chocolate Almond Mousse
Easy LCHF/keto mousse.
Servings: 4
Prep Time: 15 mins
Average Rating:
Ingredients
Directions
Whip cream with mixer until it forms stiff peaks.
Combine cream cheese, almond butter, vanilla, stevia and cocoa powder in a separate bowl and mix well.
Add cream into mixture and blend on medium speed for 1 minute until light and fluffy.
Nutrition summary
There are 258 calories in 1 serving of Chocolate Almond Mousse.
Calorie split: 85% fat, 9% carbs, 7% protein.
Related Recipe Collections
Related Recipes