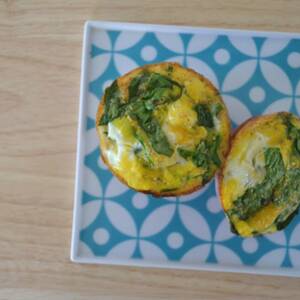 Spinach & Broccoli Egg Cups
Baked green egg cups.
Servings: 5
Prep Time: 15 mins
Cook Time: 20 mins
Skim Milk Veggie Shake
A healthy and nutritious skim milk and veggie shake.
Per serve - Energy: 287kcal | Carb: 50.10g | Prot: 14.67g | Fat: 4.86g
Spinach Patties
Makes one large spinach patty or divide to make smaller ones.
Per serve - Energy: 165kcal | Carb: 13.19g | Prot: 22.23g | Fat: 5.10g