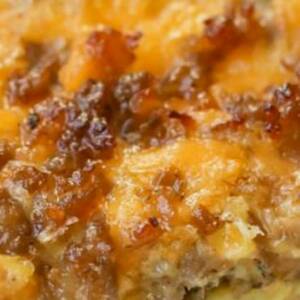 Breakfast To Go Bars
Keto breakfast to go.
Servings: 8
Prep Time: 20 mins
Cook Time: 45 mins
Ingredients
Directions
Brown sausage.
Mix all ingredients.
Bake at 375 °F (190 °C) till golden brown.
Nutrition summary
There are 440 calories in 1 serving of Breakfast To Go Bars.
Calorie split: 71% fat, 5% carbs, 24% protein.
Related Recipe Collections
Related Recipes
Egg Sausage Bake
A tasty way to have eggs and sausage ready to go in the morning.
Per serve - Energy: 262kcal | Carb: 5.24g | Prot: 16.50g | Fat: 19.32g
Pizza Frittata
Frittata with sausage, pepperoni, eggs, heavy cream, and tomato.
Per serve - Energy: 119kcal | Carb: 2.37g | Prot: 8.00g | Fat: 8.47g
Sausage Frittata II
A tasty hot sausage frittata, perfect for any time of the day.
Per serve - Energy: 270kcal | Carb: 1.79g | Prot: 14.60g | Fat: 21.88g
Ham & Pepperoni Pizza
Low carb pizza that can be topped with your favorite toppings.
Per serve - Energy: 321kcal | Carb: 5.20g | Prot: 23.37g | Fat: 22.46g
Sausage Cheese Balls
Wonderful as a snack.
Per serve - Energy: 183kcal | Carb: 0.15g | Prot: 9.66g | Fat: 15.78g