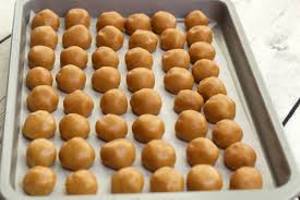 4 Ingredient Peanut Butter Fudge
Quick fudge recipe.
Servings: 15
Prep Time: 8 mins
Average Rating:
Chocolate Almond Joy's
Coconut and almond chocolate candies.
Per serve - Energy: 86kcal | Carb: 2.29g | Prot: 1.27g | Fat: 8.45g
Mock Potato Soup II
It looks like and tastes like potato soup, but it's cauliflower.
Per serve - Energy: 221kcal | Carb: 8.70g | Prot: 9.55g | Fat: 17.30g
Homemade Tortillas
Delicious homemade tortillas.
Per serve - Energy: 189kcal | Carb: 17.61g | Prot: 2.53g | Fat: 12.27g
Almond-Banana S'mores
A quick breakfast or snack with more protein & vitamins than the campfire version.
Per serve - Energy: 290kcal | Carb: 51.57g | Prot: 5.10g | Fat: 8.83g
Garlic Butter Log
Garlic flavored butter for bread, veggies, seafood and steak.
Per serve - Energy: 110kcal | Carb: 0.50g | Prot: 0.81g | Fat: 11.97g